A Weekend At The Daintree Rainforest
If you are chasing the perfect tropical getaway, then look no further than the Daintree Ecolodge. Nestled among the heritage listed Daintree Rainforest, the Daintree Ecolodge is the perfect destination to reconnect with nature and the people that you love.
Still not sure? Check out our blog about a weekend at the Daintree Rainforest, and see for yourselves why the Daintree is the ultimate getaway destination.
Getting There
Access to the Daintree is a scenic 90-minute drive from Cairns, featuring stunning coastal views of Port Douglas, Mossman and the Daintree village. The Daintree Ecolodge is nestled in the southern banks of the Daintree River, so a ferry crossing is not required.
The Ecolodge
Featuring a main lodge with a bar, a rainforest restaurant, a dining area overlooking the onsite lagoon, a Wellness Day Spa, an inviting swimming pool, private and pristine onsite waterfall and swimming hole, the Daintree Ecolodge is the ultimate space to relax and unwind.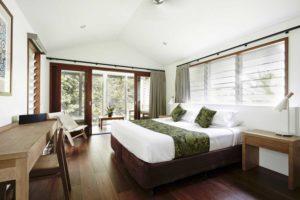 The Food
Breakfast is included in the room rate and starts with fresh tropical fruit, yoghurt and pastries before moving on to a-la-carte options such as thick cut toast with avocado and feta. The seasonal restaurant menu at Julaymba Restaurant and Bar, features the freshest homegrown and locally sourced, seasonal and sustainable produce nature has to offer, served in a breathtaking location.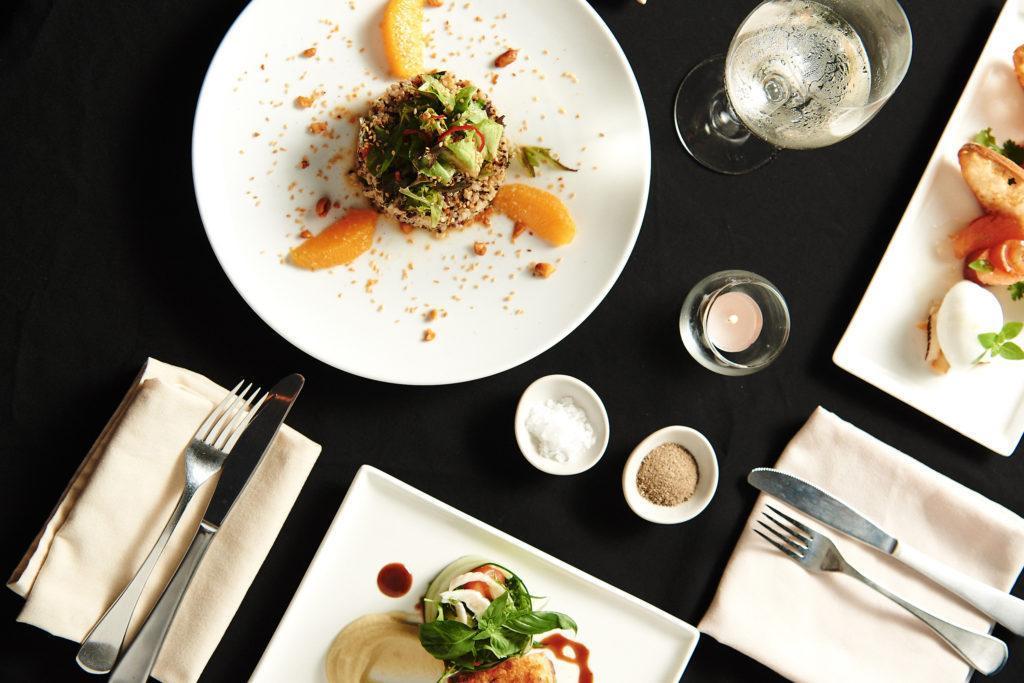 Activities
With its unique location within the Daintree Rainforest, there's an abundance of things to keep yourself occupied. From ancient tropical rainforest to rolling countryside and the pristine Great Barrier Reef, all of this is at your fingertips when you stay at Daintree Ecolodge.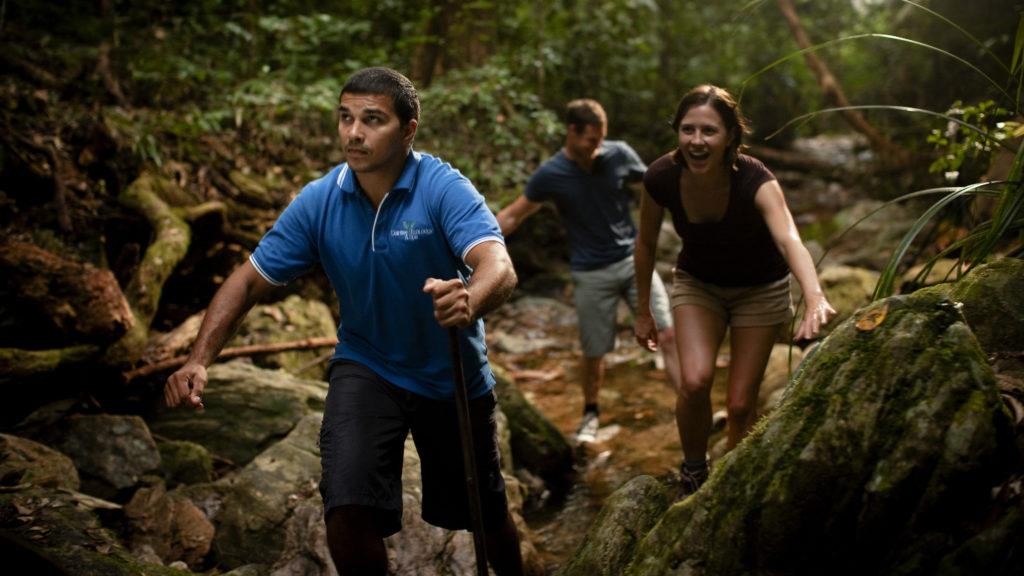 A weekend away here is the perfect antidote to busy city life – it will force you to slow down, breathe deeply and appreciate the tropics. Fresh, clean water from the purest source combined with organic, healthy foods guarantee an uplifting and sustainable getaway. If it rains, the rainforest soundtrack – and lack of distractions – is conducive to great sleep.
If you'd like to know more about our unique accommodation at the Daintree Ecolodge, please enquire here.
Category: